Image-1
Our organization provides high-quality, efficient, and economical services for the medical education community.
Image-2
MULIT-DISCIPLINARY CME CERTIFICATION
We are an accredited CME/CE provider for physicians, pharmacists, and nurses.
Image-3
Our account managers are experienced experts on accreditation and compliance.
Image-5
We simplify the certification process with technology and innovation.
Image-6
COMMITTED TO COLLABORATION
We recognize that transforming healthcare must start with collaboration.
MEDICAL EDUCATION RESOURCES is a non-profit medical education company located in Englewood, Colorado. MER was awarded joint accreditation in December 2020. This esteemed accomplishment allows us to be jointly accredited by the Accreditation Council for Continuing Medical Education (ACCME), the Accreditation Council for Pharmacy Education (ACPE), and the American Nurses Credential Center (ANCC) to provide continuing education for the healthcare team.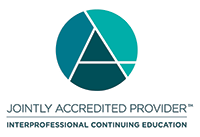 ---
Our directly sponsored CME seminars educate more than 6,000 primary care physicians, nurse practitioners, and physician assistants each year and receive no commercial support. Through joint providership with non-accredited partners, we are able to extend our educational reach to provide high-quality, evidence-based, and economical services for the medical education community.